Discussion Starter
·
#1
·
I'm finally getting around to posting a few shots of the restoration of my '72 442. I spent quite a bit of time asking questions on here as I worked on it all last winter and early spring. For those who don't know, I have always been a Case collector (larger equipment) but this is my first garden tractor.
I bought it in 2006 (I think) and didn't really do much with it until last summer. This whole project began with a leaky governor shaft in the K301, and it snowballed from there. The farther in I got, the more I decided to do.
All said and done, here is what I did:
Complete rebuild with genuine Kohler parts. .010 over piston, ground crank, new main bearings, governor parts, valves, valve springs, and ignition components.
Complete rebuild of the transaxle. All new bushings/bearings, and seals. New grade 8 carrier bolts.
New rubber all the way around from Miller Tire.
4 wheel weights
Front axle was rebushed and plates were built up and line bored by a machine shop
New ball joints
Complete wiring harness and components
New clutch disk and bearings
Added hyd deck lift
Added NOS 3 point hitch kit
Found a good set of Speaker 777's
Had the Nelson muffler ceramic coated so it holds it's finish
I had a buddy re-foam and cover the original seat pan. I didn't like any aftermarket ones I found.
I did all the work with the exception of the machining of the block and crank, the machining of the front axle, and the paint. I have
a friend that has a gift with a paint gun, so he painted it piece by piece as I put it together.
All in all, it was a fun project. It was very challenging at times, as it is the first garden tractor I have done. I need to thank the following people for their help:
Gator Rider2, Dave Beiter, Carrie from Maple Hunter Decals, Bob Myers (Myers Lawn and Garden), and (politically correct or not) Tom Arnold. My apologies if I'm forgetting anyone else. This forum is an invaluable resource for the Case garden tractor addict. You guys really have put together something that is unmatched elsewhere.
Ask questions and/or tell me what I did wrong. Thanks for looking!
Here's what I started with.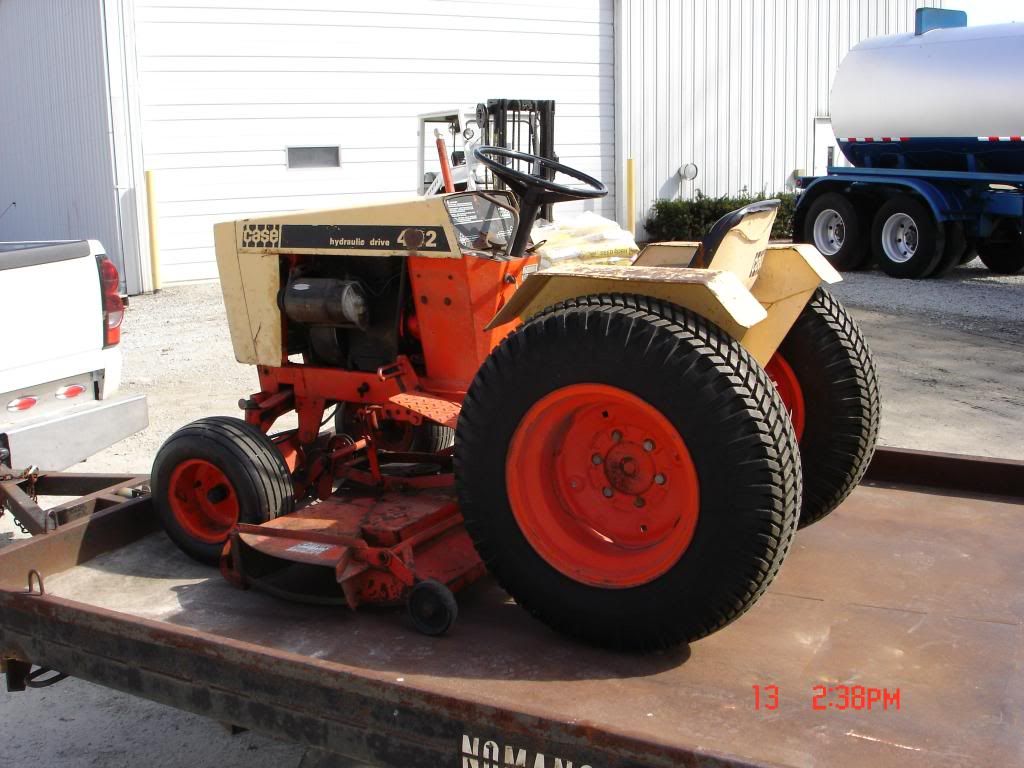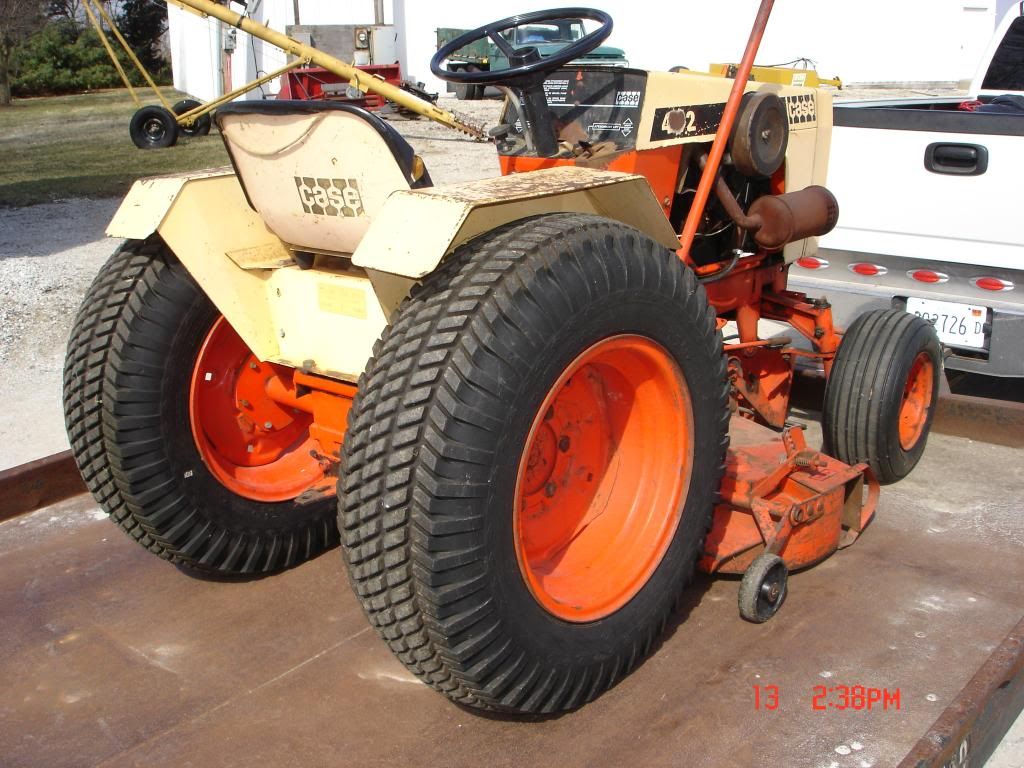 Teardown started late summer 2012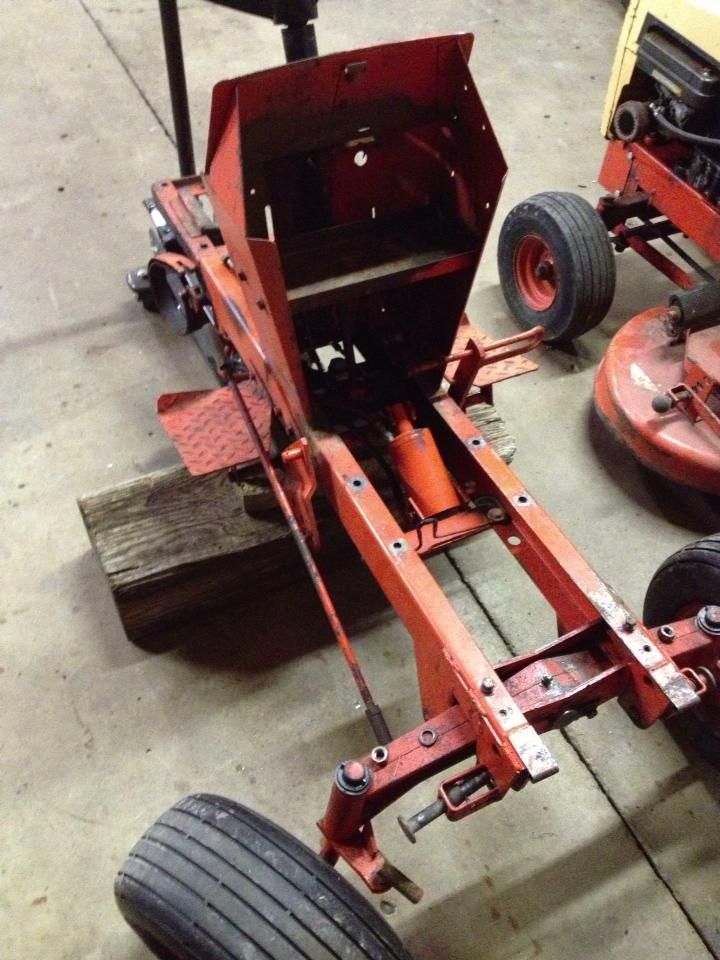 Back together and running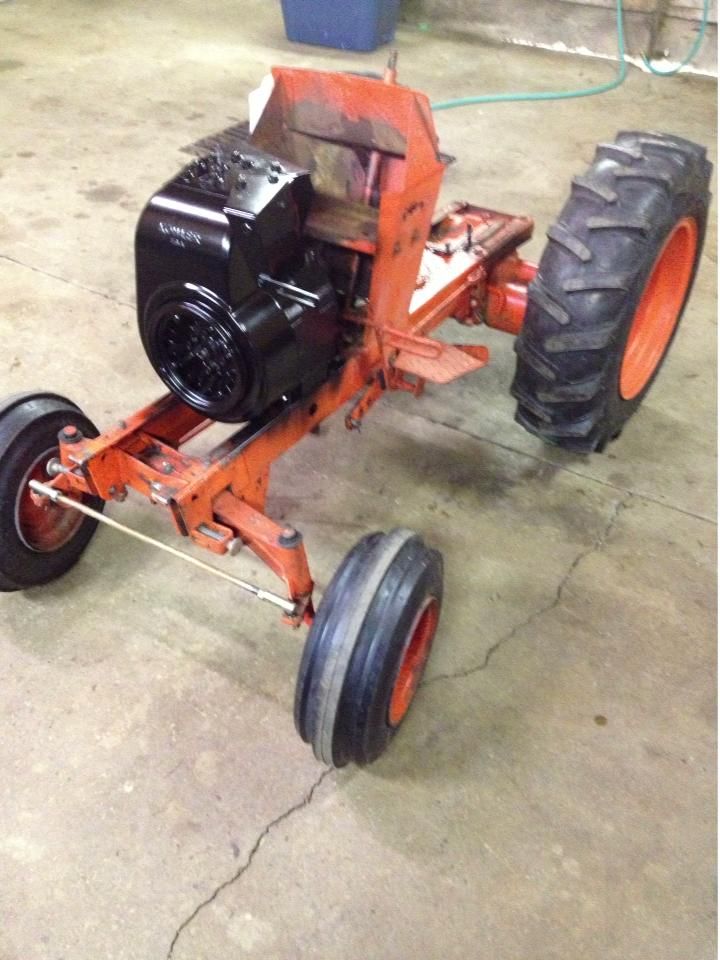 Chassis after the paint shop
Getting closer....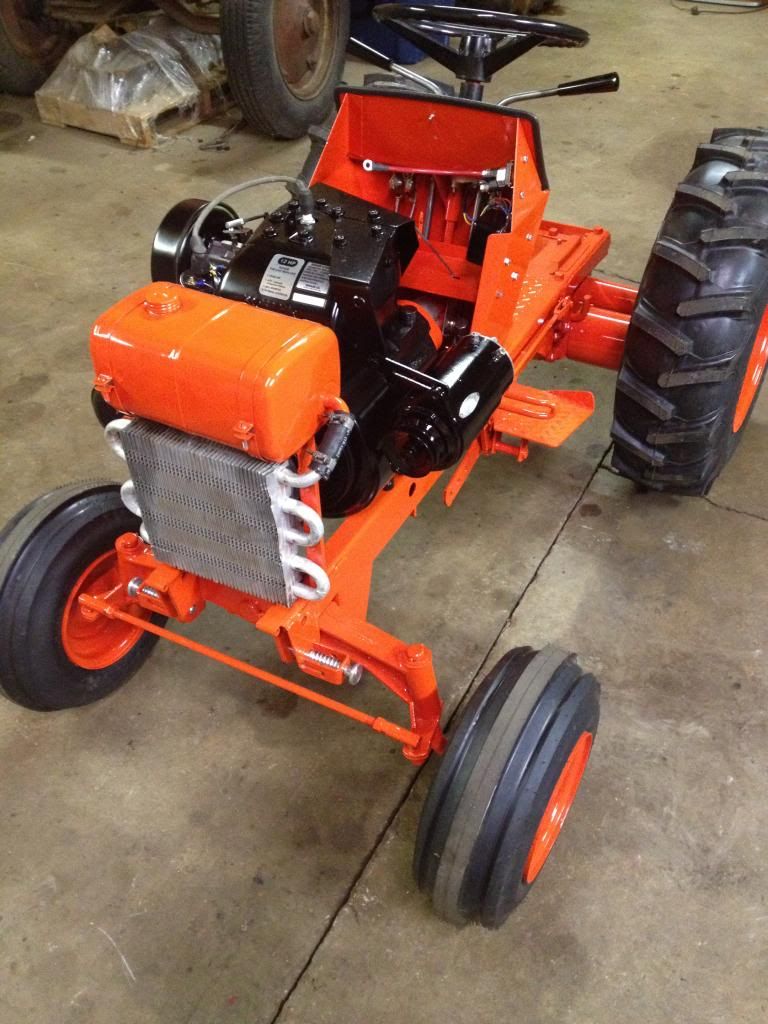 The finished product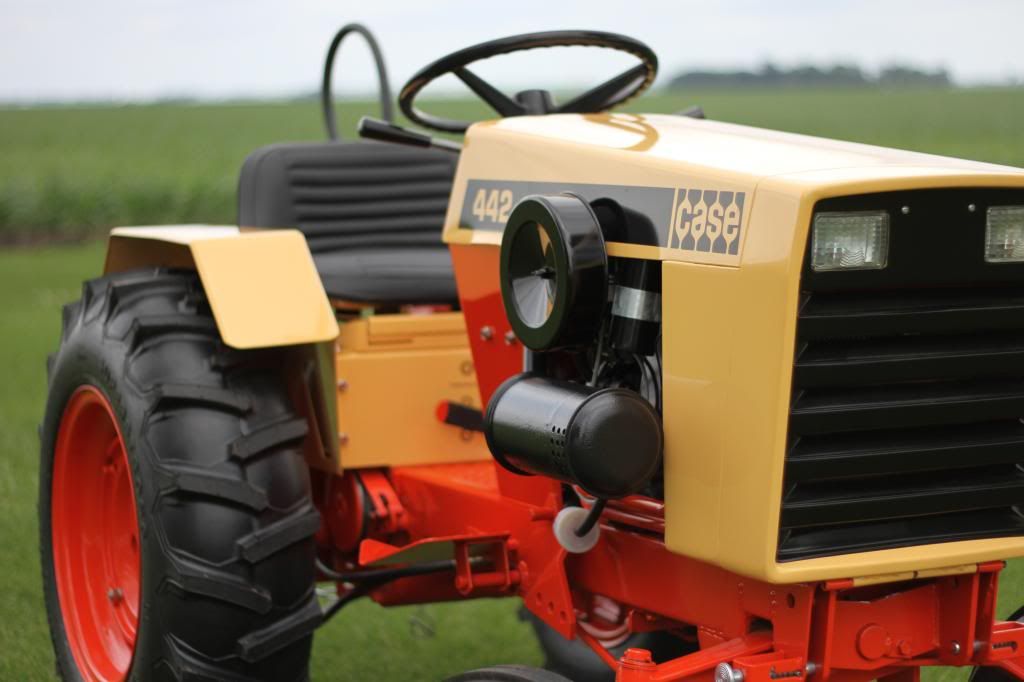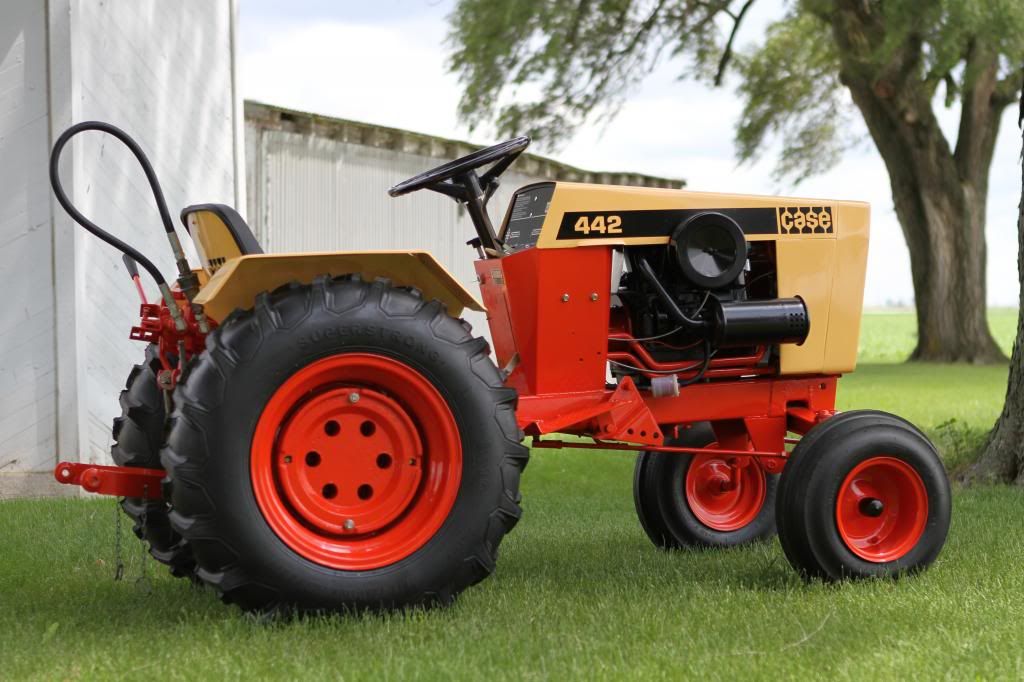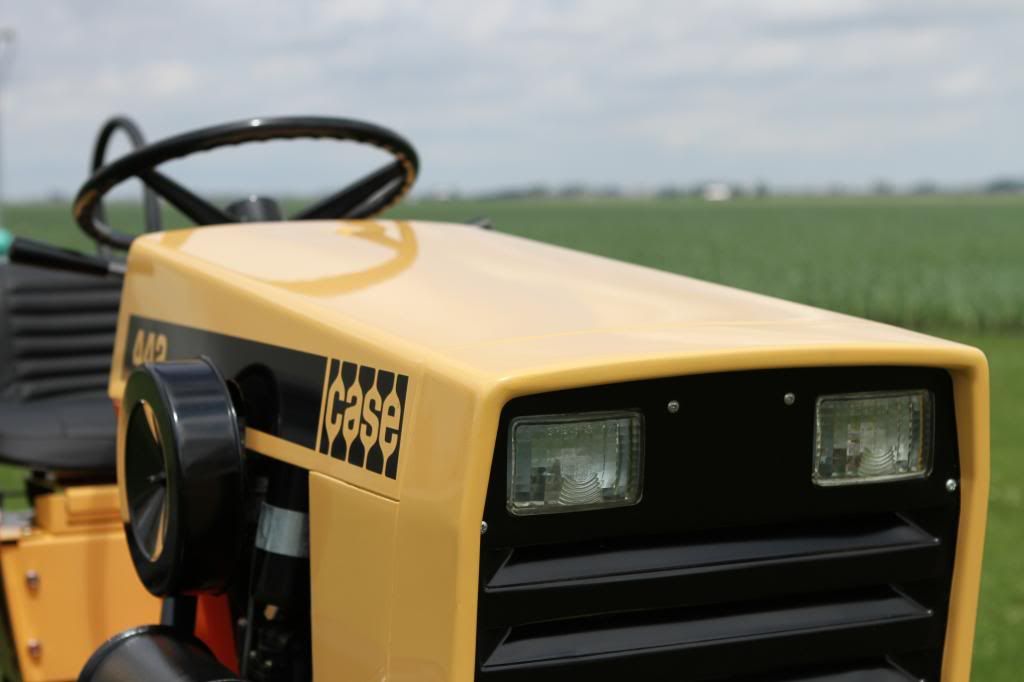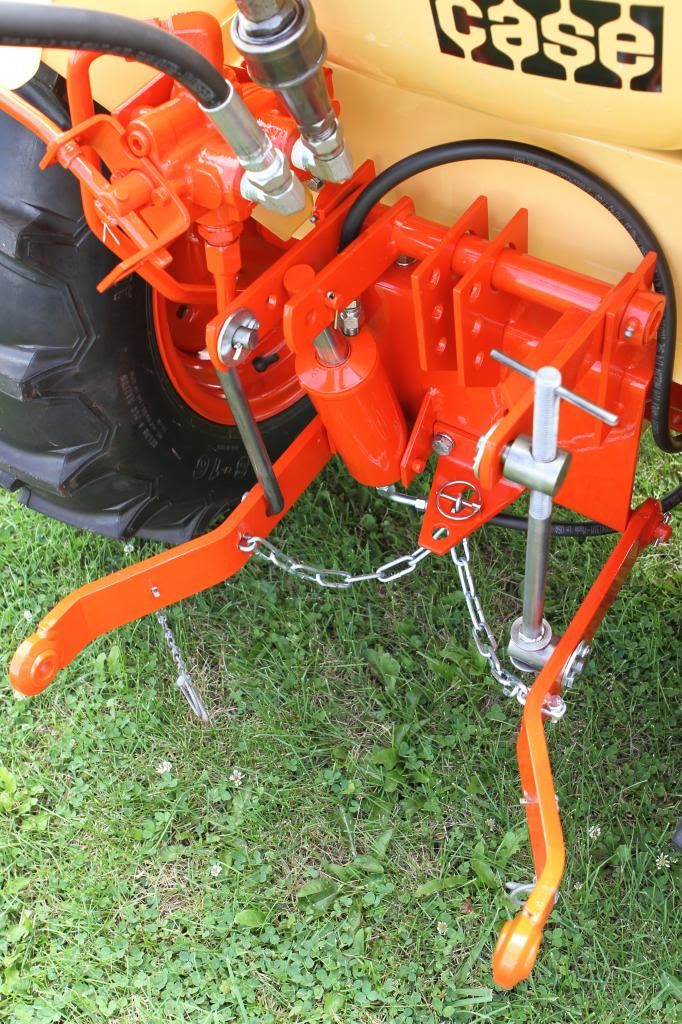 A shot with my 1968 Case 960 combine, 1959 Case 800LP Case-O-Matic with Case 426 mounted picker