Discussion Starter
·
#1
·
So I was without a tractor for a total of 4 days LOL.
Actually, I'll end up selling this one as well because I want something a TAD nicer and one that starts with the number 4.
But...I think I got a great deal...$250
Does NOT run...but hopefully it will in short order.
Here's what she looks like (horrible garage nighttime pics):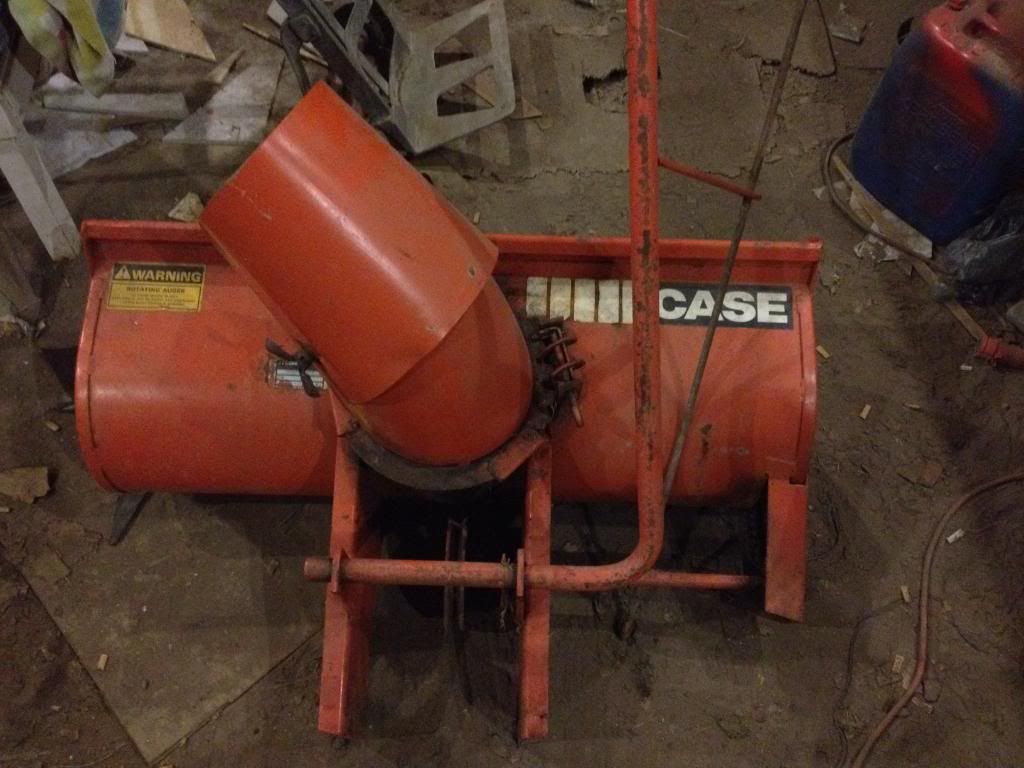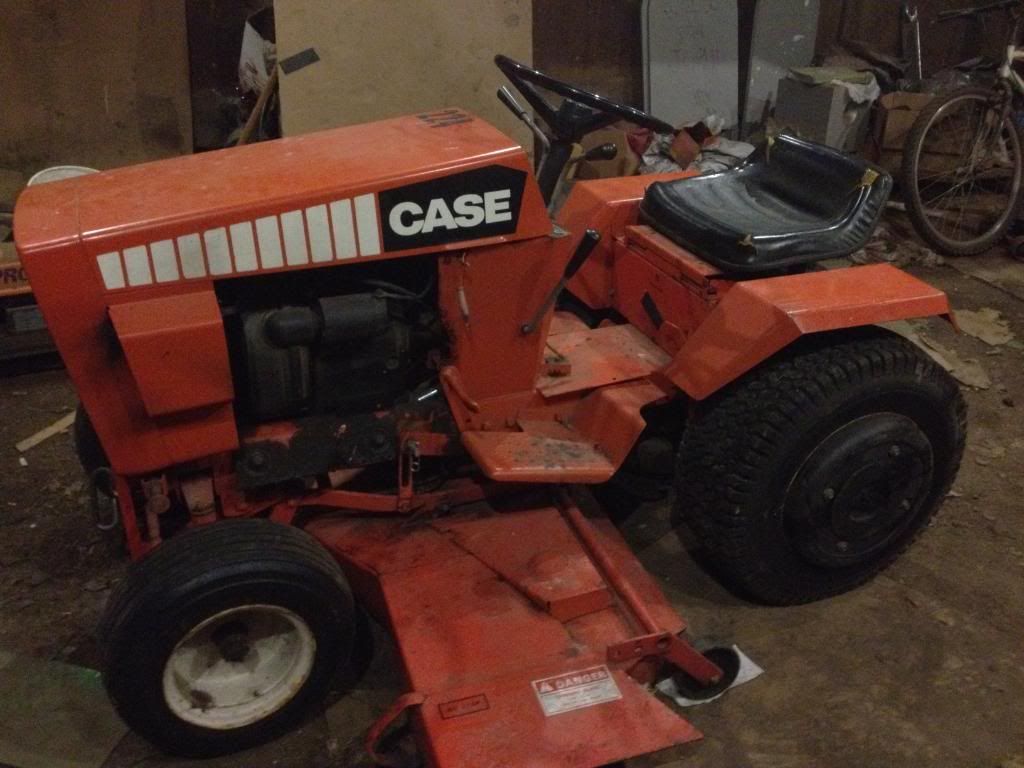 About the tractor and it's lack of spark..
Here's what I KNOW.
The PO said that he replaced the solenoid thinking that was the problem (NO SPARK!)
Why the solenoid? No clue.
***I*** think it is more likely to be the coil.
BUT...he said that when they replaced the solenoid the IGNITION SWITCH never worked from that point on and that they were trying to JUMP it by grounding the solenoid.
Question: (and I don't know a TON about engines...learning in progress!) If the ignition switch is not working wouldn't that explain the lack of spark? Why would the PO replace the solenoid in attempting to gain spark? Isn't that to get the thing to CRANK?
So here's what I have: Hack wiring job. Not sure if Ignition switch is BAD or just wired incorrectly (more likely).
Only way tractor will crank is to jump the solenoid.
Here's a couple pics of wiring...anyone see anything obvious?
Any ideas?
Here's what the wiring looks like (notice the orange wire going NO WHERE!)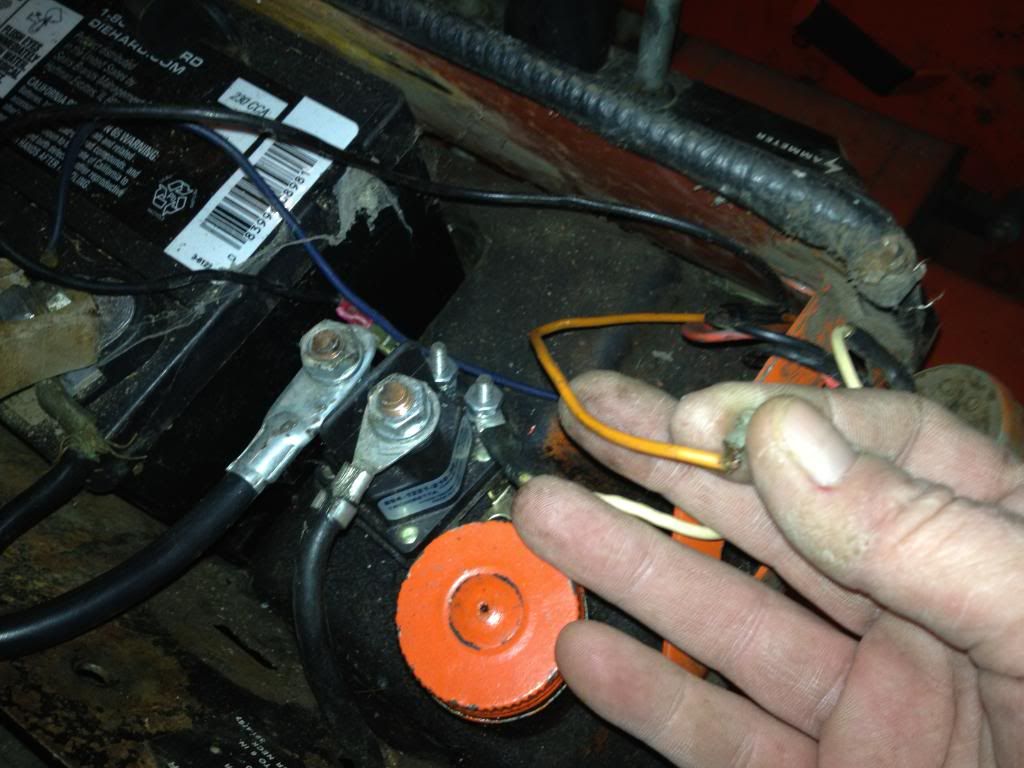 Any help tips/ideas greatly appreciated!