Discussion Starter
·
#1
·
Hello guys,
My name is Brad, and I'm from Maybee, MI. Tom told me to stop by here after talking to me about my Case 120 that I was considering selling, but I have decided I'll keep it around a while longer.
I consider myself a "colorblind" collector, I have 4 garden tractors (the 120 Case, 2 round fender 110 Deeres and a 175 Deere) 7 tractors (AC D-17, Case 930, Massey Harris 33, Farmall Cub and H, and 2 Co-Op/Cockshutt E3/30's) and a couple Deere and Massey snowmobiles.. If it was made by a farm equipment company I find myself drawn to it.. LOL
I purchased my 120 originally to clean up and set next to my 930 at shows, and at this point, I'm glad someone talked me into going through with it (but before it's over I might change my mind a couple hundred times LOL) I pushed it into the shop this evening, and plan to start wrenching on it in the very near future.
I decided I'd toss in a picture of the 120, and the 930.. (notice the matching rust ERR.. color.. LOL :sidelaugh: )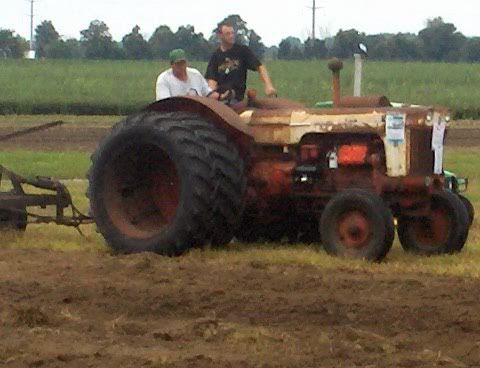 Brad