Discussion Starter
·
#1
·
Guys, I started making a rigid sway bar for the J26 3-point hitch I put on my Ingersoll. I cannot take credit for the idea; I got the idea from Grummy. I modified what Grummy had to make mine adjustable in length instead of being a fixed length. I need mine adjustable because the draw bar is a CAT 0 with a 20-inch spread between the pins, my scraper blade is a CAT 1 with the pins changed to a 5/8 and facing in with a spread of 22 inches. Here are a few photos of what I have so far.
The tubular steel I used is 1" for the outside tube and 3/4" for the inside tube. I still have to cut a longer bar for the back of the hitch were the lift arm ends mount to the 3-point hitch. I also have to drill the tubular steel to be able to pin it at the length I need whether it be for the draw bar or scraper blade. I hope to finish this up tomorrow and get everything primed.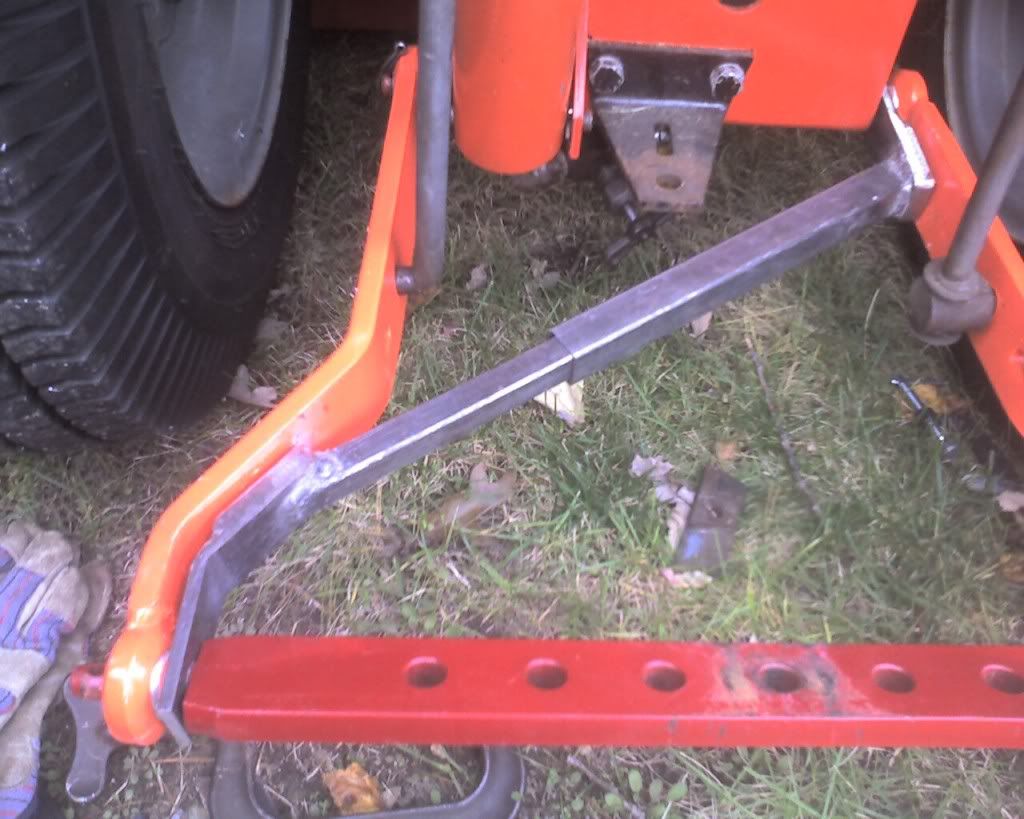 It is nice having a wall in the yard and being able to park the tractor on the wall to work on it. Saves the back and knees and is just as nice as having a lift!!!!!!!!!!!!!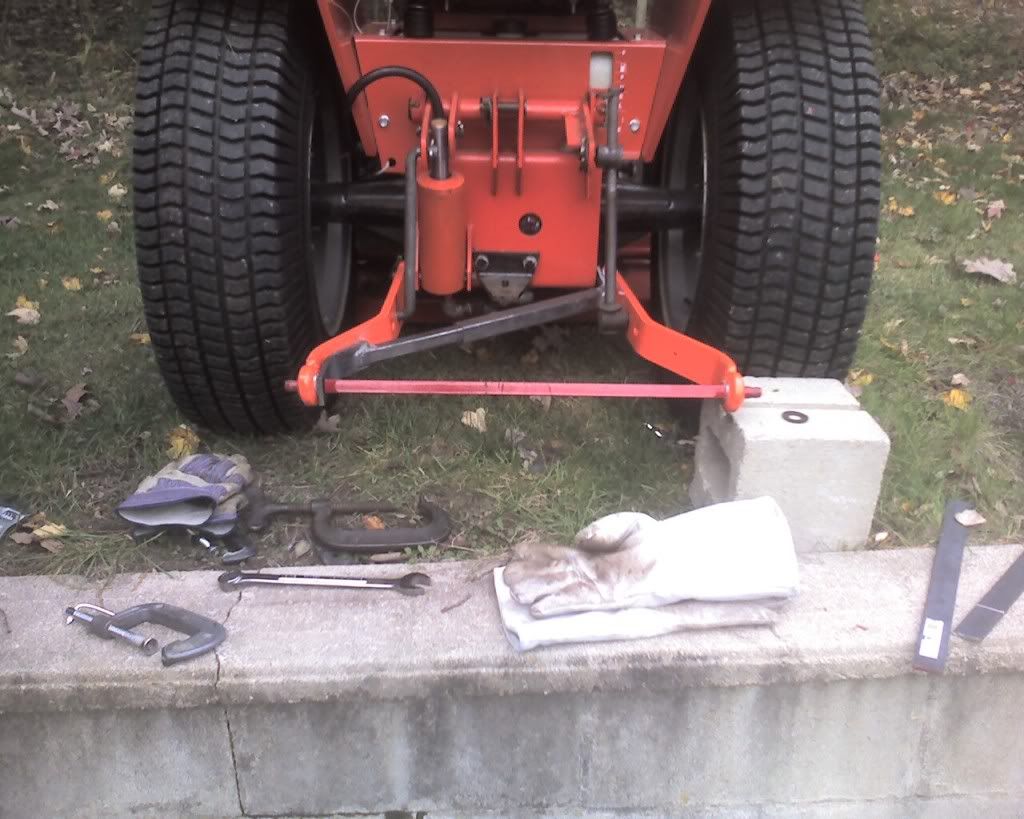 This is the only way I could bend the heavy flat stock and be rather square with the bend. I cut into the flat stock with a grinder, bent it so the cut opened up, then I weld and grind it and get a pretty good bend. I also had to double the thickness of the flat stock to make up for the lift arm ends that are wider then the lift arms. This way the brackets would sit flat against the lift arms. I beveled the piece being added on all 4 sides. Clamped it, welded and ground flush.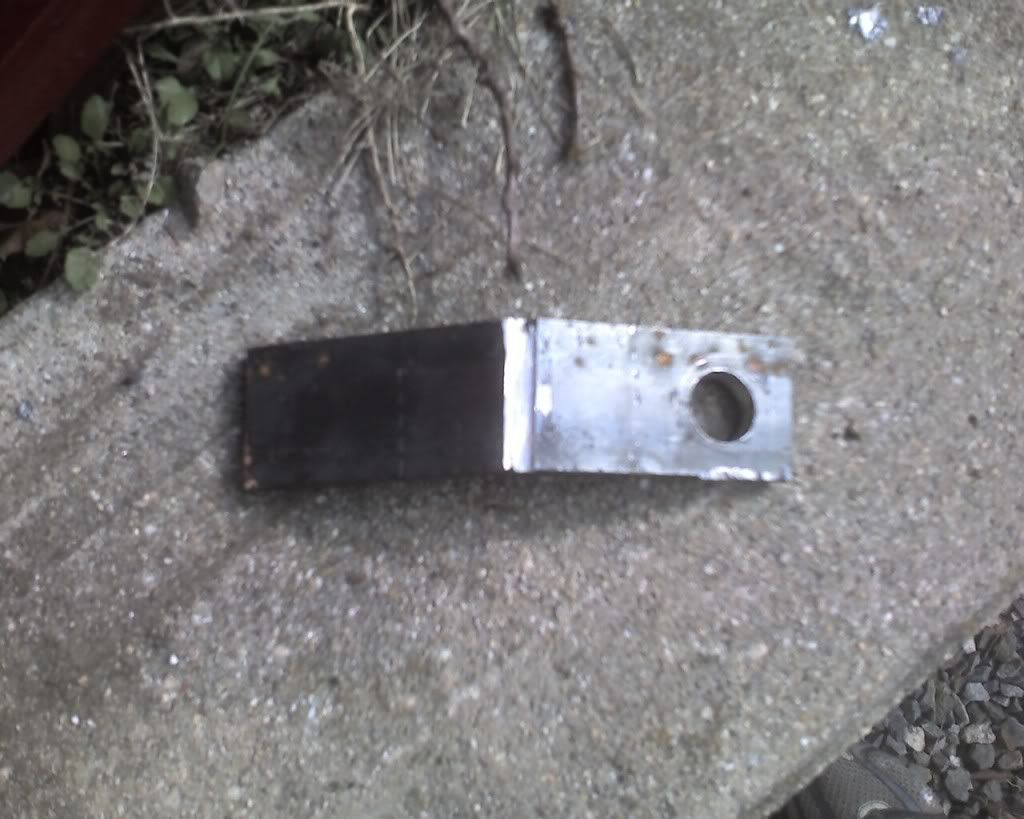 My 79-dollar harbor freight 90-amp 110-volt flux core welder. I use this a lot, not a bad welder for the homeowner and small projects. Beats dragging the big welder up the stairs and running a 220 line to the area I am working in. Only downfall to this welder is a little more heat would be nice and the duty cycle, weld 3 minutes, shut welder off and wait 7 minutes before welding again.