Discussion Starter
·
#1
·
Several people have expressed interest in making an OEM style pallet fork bracket that will attach to the loader in place of the bucket. I have shamelessly copied the OEM bracket from the manuals with a little measuring help from a friend.
This is not a particularly difficult project to complete with basic metal working equipment.
First some photos to familiarize you with what you're trying to make.
This is a side view.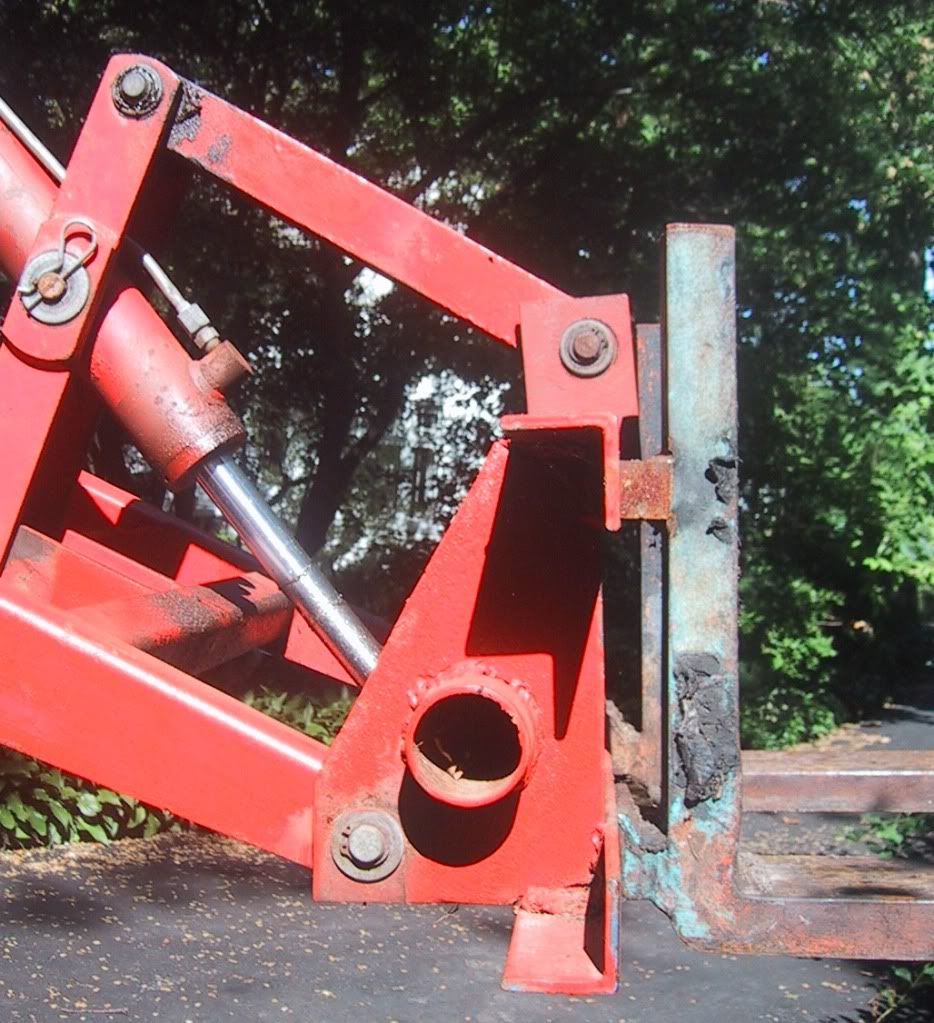 This is a frontal view.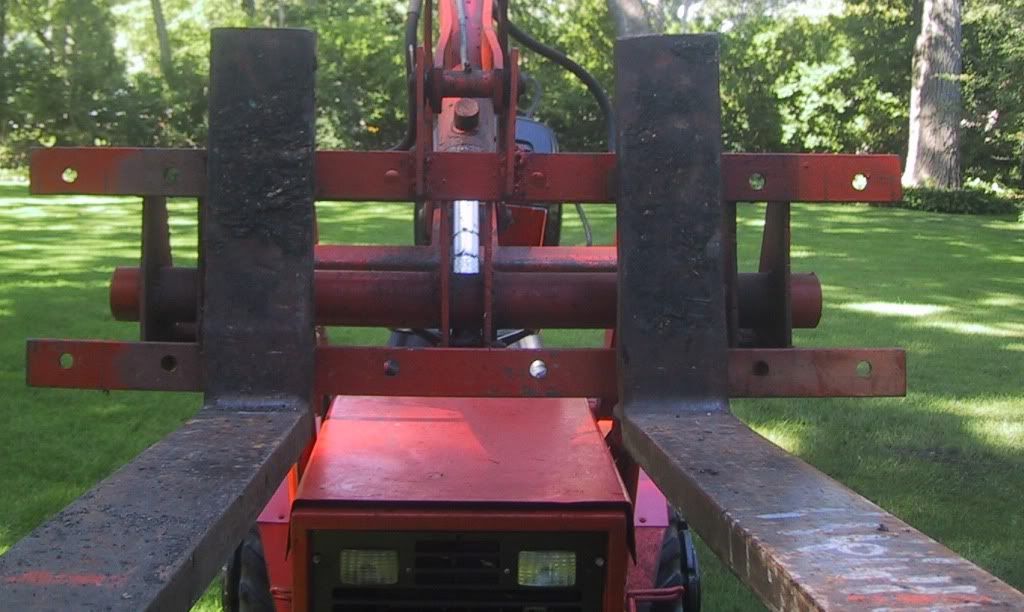 This is a rear view.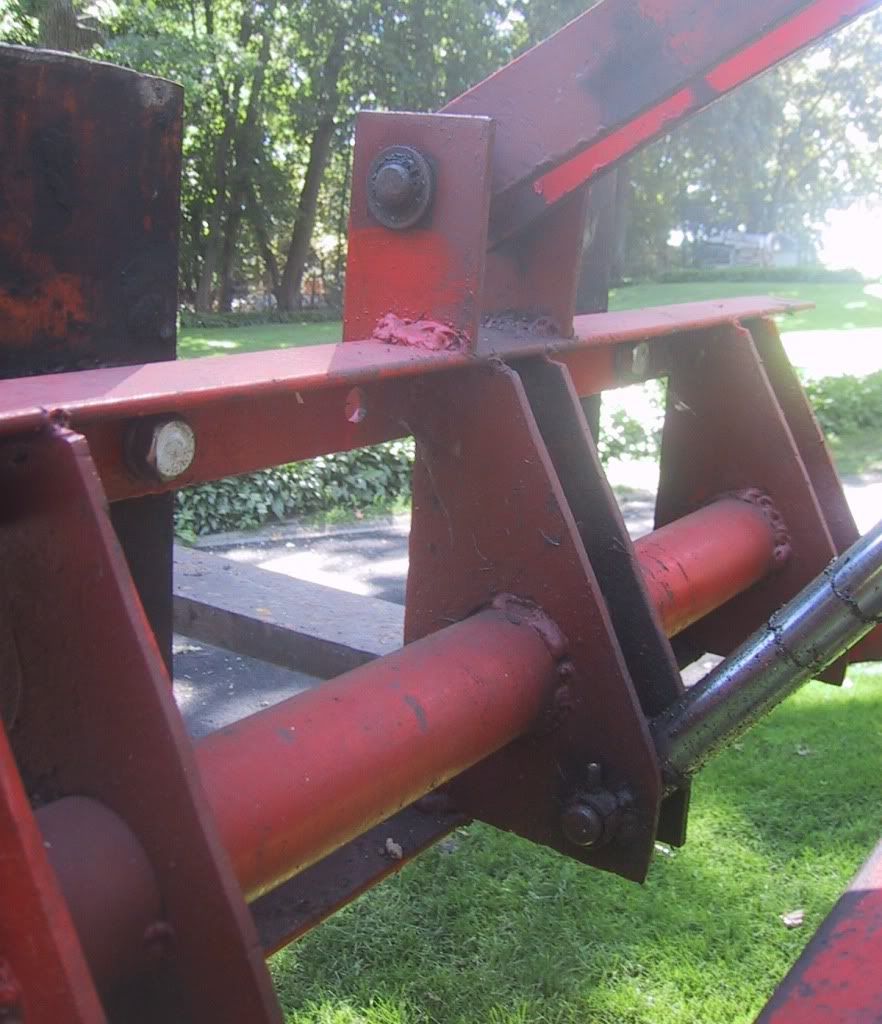 Another rear view.
Please, no snide comments about the welds on this project as I know they are crappy but they have held up under some pretty heavy stress. This was my first project with my mig welder and I didn't realize it wasn't setup properly until I was done.
As you can see in the photos the loader arms and dump cylinder connections are all in a line and consist of six matching plates welded to a 2" pipe and spaced to line up with the loader arms and cylinder end. The forks are simply bolted to two pieces of angle iron on the top and bottom of the plates.
The following is a diagram of the plates with dimensions. The only important things are to make sure the plates are welded on the pipe to line up with the loader arms and that the connection pin locations are correct so that it will pivot properly.
Below is a diagram of the plate.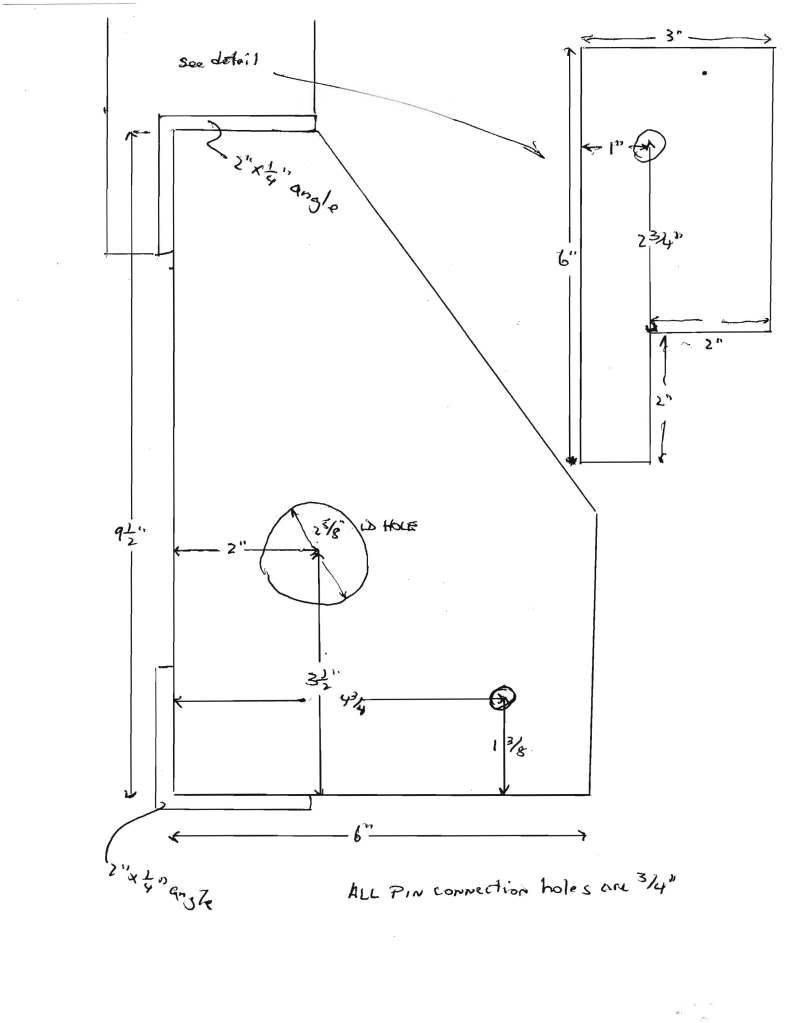 The bill of materials is as follows
5 ft of 6" x 1/4" bar stock
28" of 2" x 1/8" round tube
6 ft of 2" x 2" x 1/4" angle iron
12" of 3" x 1/4" bar stock
You can substitute other material sizes but if you go down in size you may not have the OEM bulletproof strength. If you use a different pipe size be sure to adjust the hole size accordingly.
Here is a photo that shows it is strong--that is an oak log on the forks!
One final note, I originally made forks from standard 3"" channel iron and they worked quite well until I used them to try to dig one of those big logs out of the frozen tundra. I would have simply made another set the same way but I can across some forks from a forklift truck which are strong enough for anything. Since it is pretty much impossible to drill holes in forks I welded a couple of blocks of mild steel, tapped for 5/8" bolts, to the forks.