Discussion Starter
·
#1
·
Hi Folks,
I was wondering if anyone could offer some suggestions in removing a stuck bearing on the lawnmower deck spindle shaft.
I have a 48" LH mower deck from my 1980 446.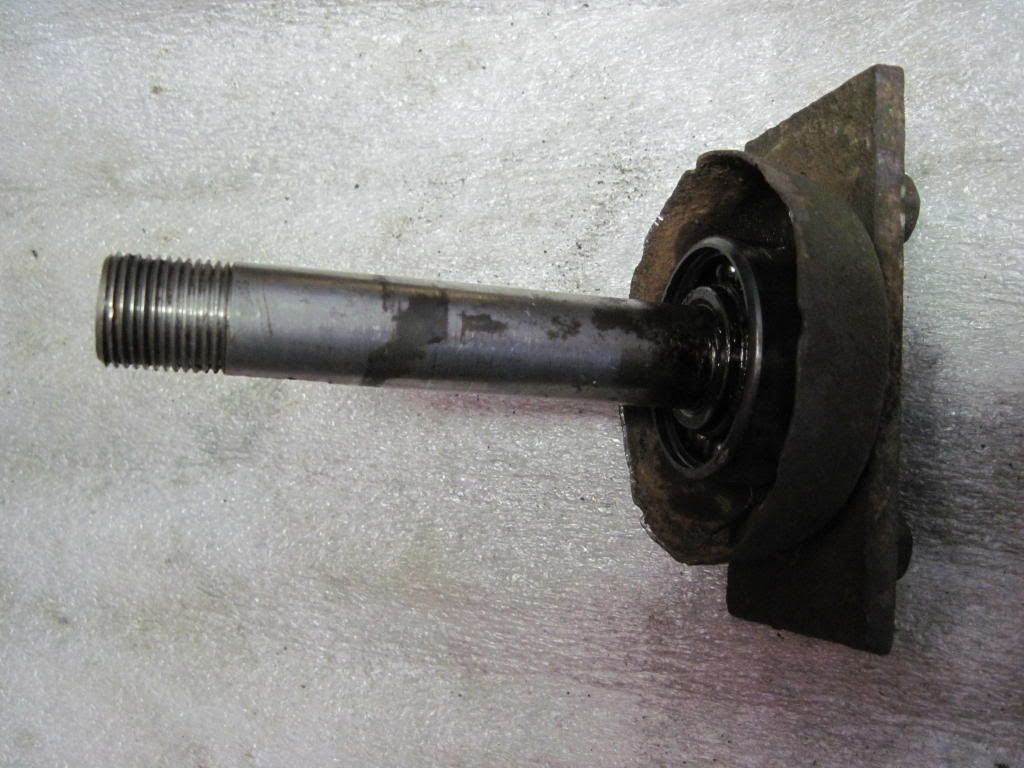 http://i1114.photobucket.com/albums/k529/willysjeep61/Case 446/1980Case446DeckSpindle.jpg
I already removed the shaft from the mower deck. The bearing shield is sandwiched between the old bearing and the 'T' end of the spindle. I already tried heating the bearing with a propane torch hoping it would break it loose. I thought of taking a ball-joint remover fork and wedging it between the bearing shield and the end of the spindle, but did not want to go into 'destruction mode' unless someone has a better idea.
I see a new spindle can cost $90 and do not want to go that route especially since I have two more spindles to work on.
Any suggestions would be greatly appreciated.
Thanks,
Chris