Discussion Starter
·
#1
·
First off I want to give a big public thanks to Bill.H for driving up and checking out this machine for me, giving me a bunch of pointers, and even a few heads up for the future. He's a swell guy!
I don't know if anyone recalls my introductory post, where I was looking at a 224 my neighbor had for sale, well I passed up that offer. Instead I bought a John Deere 314 with a plow. I immediatly had an odd sense of buyers remorse. The Case bug had bit me.
Well my neighbor picked up a 444 a week or so ago...
So my 'new' John Deere 314 fell victim to the inflated market value for certain old green and yellow garden tractors and traded the Deere and $300 back to my neighbor- for the newely aquirred Case 444 with the 224's snocaster, a mower deck, and a sleeve hitch- attatched happily to a
rotortiller
! The tractor is in great shape, well taken care of, and the
hydraulic
drive is just sooo smooth.
These tractors really are neat. I am pretty happy I chose not to jump on the 224 or I would of missed out on this amazing machine.
Would be nice to have a cab though. Speaking of cabs though, the 224's cab is being offered up for sale seperately- if anyone wants the sellers number just PM me.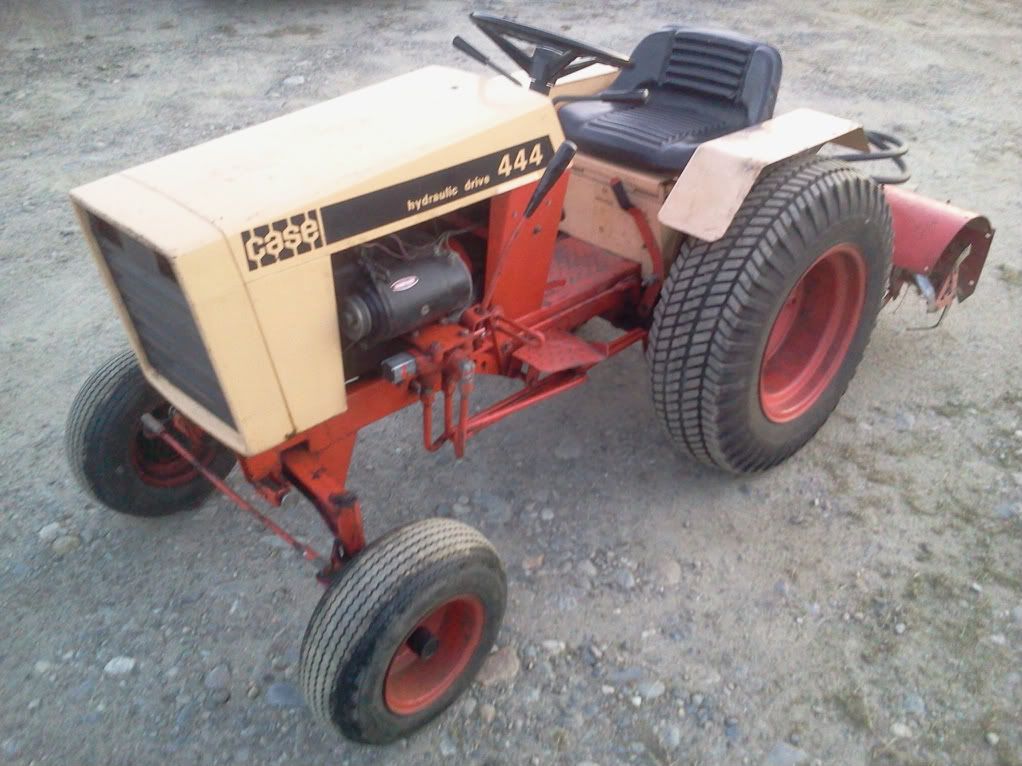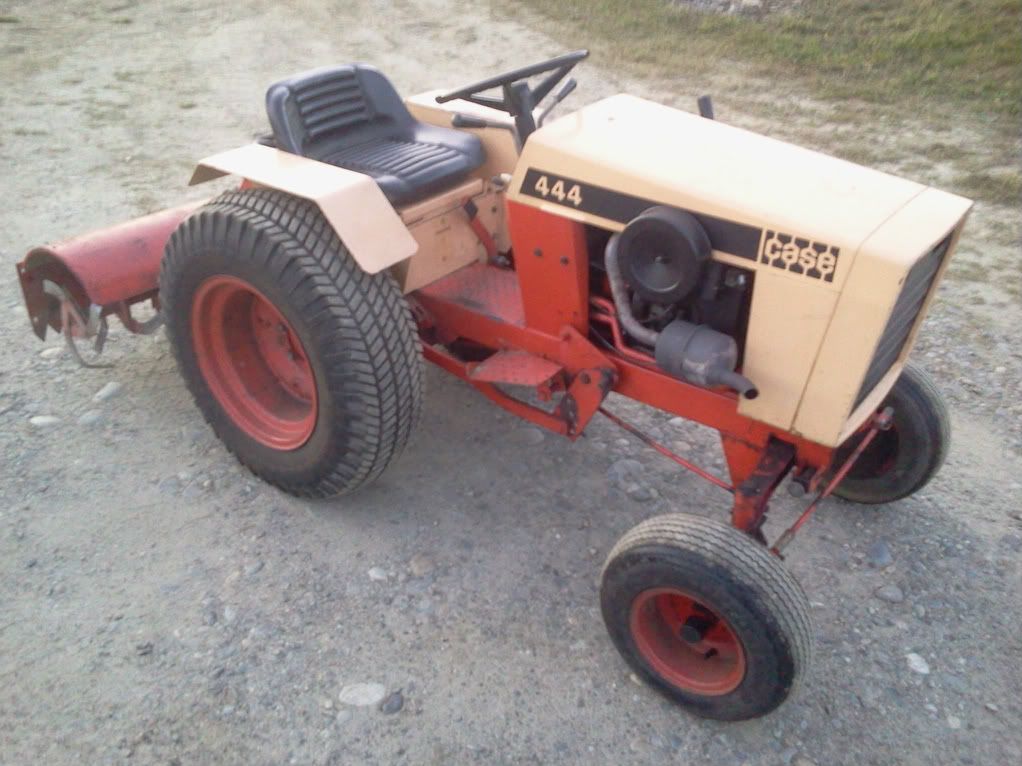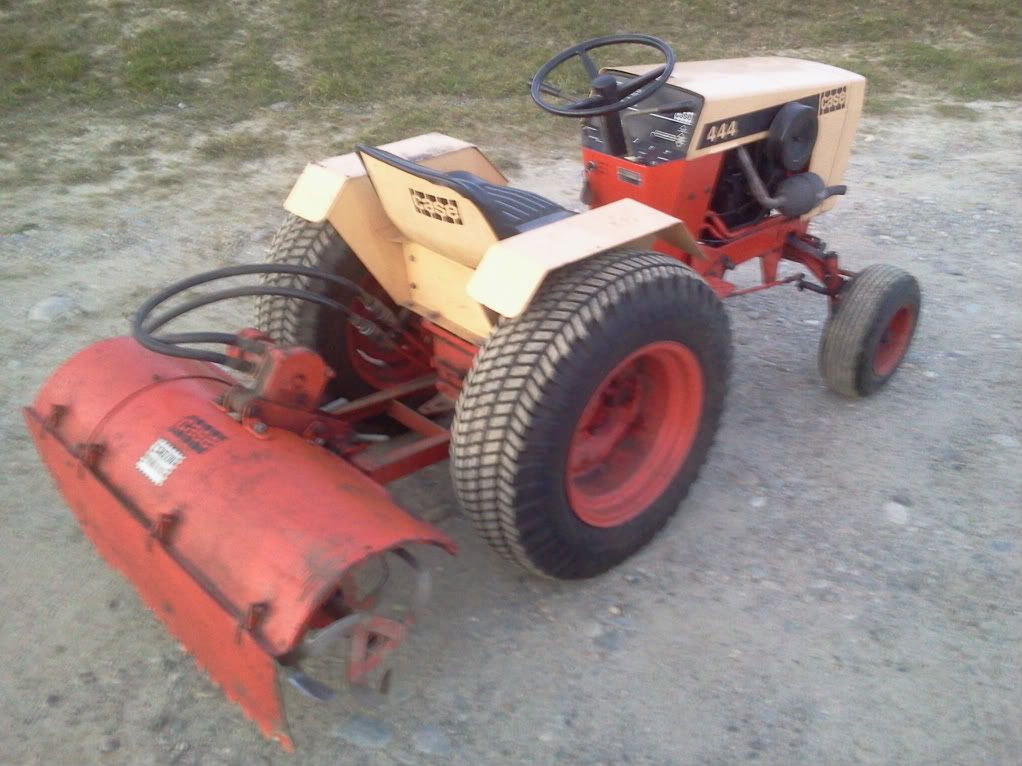 Nothing was wrong with the 314, it was a
damn
nice tractor, but the Case is just awesome, not to mention it comes off as the more practical choice.
If anyone cares, my neighbor has already found a buyer for the 314 I owned for a grand total of two weeks, which is good for him.