Discussion Starter
·
#1
·
Here is a few pics of how I did my poor mans power steering mod. Does it help yes, how much, I cant tell you because I replaced all the tie rods at the same time as well as doing a front end alignment. The tractor does steer a LOT easier now though.
Before attempting this mod, please secure the front of your tractor in the air with jackstands. Do not use just a jack.
First step was to remove the snap ring holding the steering spindle on the front axle: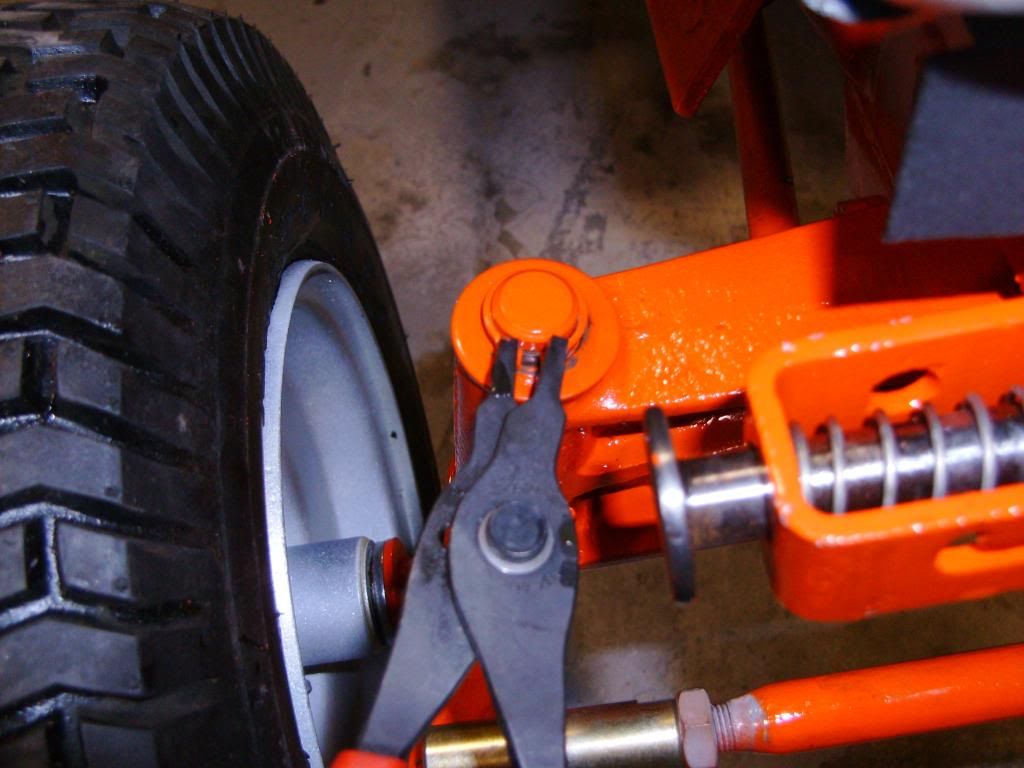 Next, remove the nut that secures the tie rod to the spindle and pull the tie rod up and off the spindle: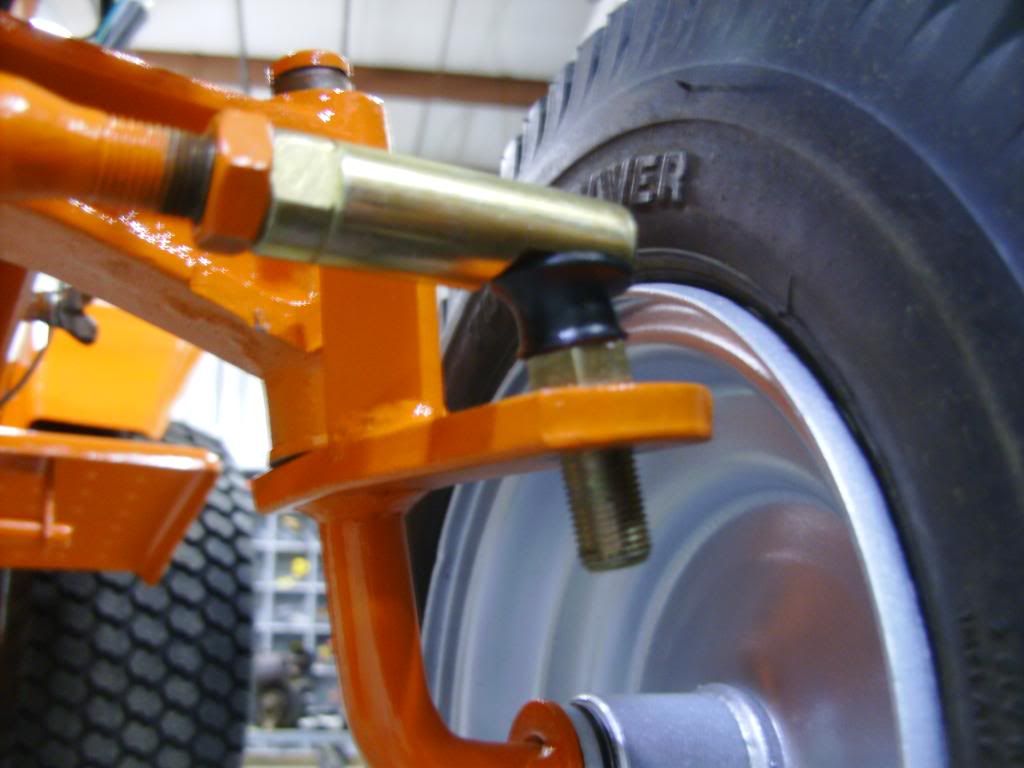 Now remove the spindle assembly from the front axle. Your tractor should look like this now: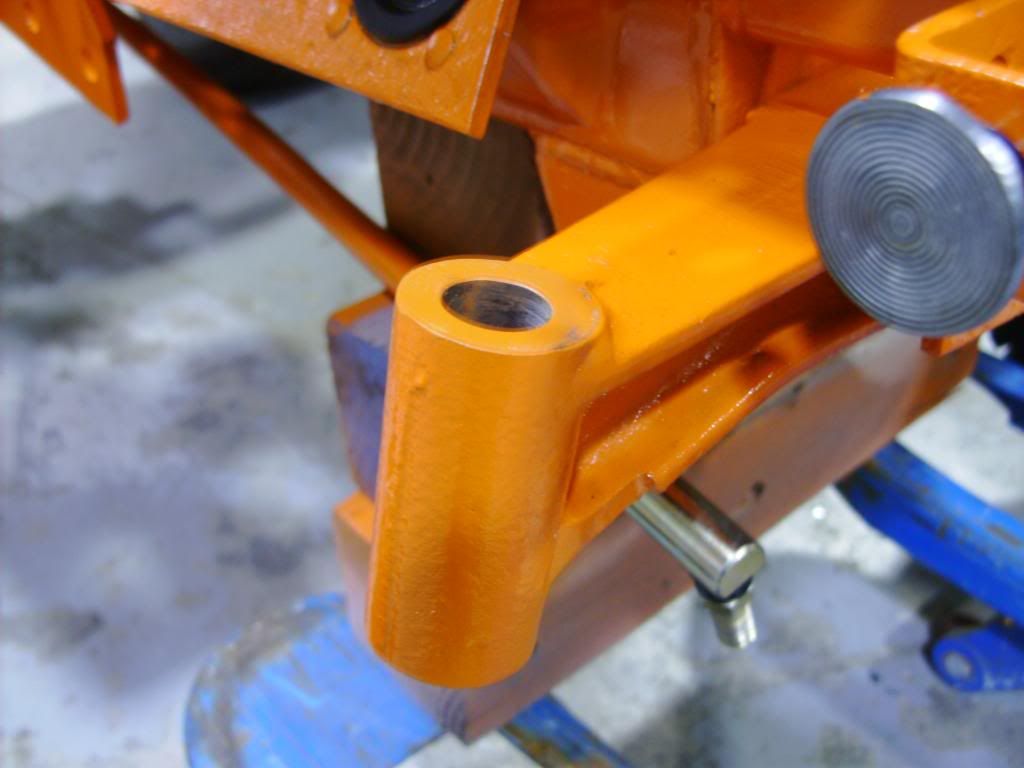 Here is the parts I used for my mod. I bought them from mscdirect dot com. You will need 2 needle bearings MSC# 03380920. You will need 4 thrust washers MSC#03381092
I placed the bottom factory thrust washer back on the spindle and then, one MSC washer, bearing and washer on the spindle like this and then reinstalled the spindle on the axle: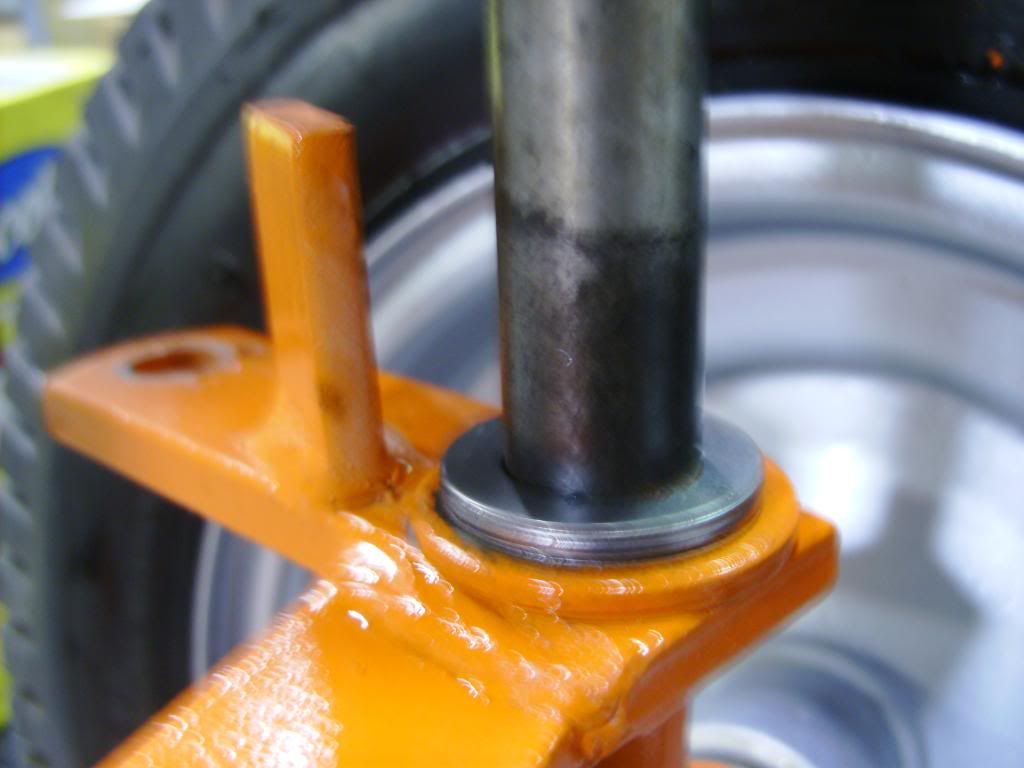 Once the spindle is in place I then reinstalled the top factory thrust washer and snap ring. You can then reinstall the tie rod assembly and secure everything in place in the reverse order of removal. THe 400 series tractors may use a larger spindle. Measures your first.
Now I took an extra step in this procedure and I highly suggest you do the same IF your zerk fittings are either broke or gunked up. I removed the push in stlye grease fittings and replaced them with threaded ones. This change required me to drill and tap the holes in order to screw the fittings in. This is something you should look into if your fittings are no good. I also suggest cleaning any old grease on the spindle and inside the axle and replacing it with new grease.