Discussion Starter
·
#1
·
Hi group,
I just finished installing some new drive bearings on my snow caster. Last year I installed new auger bearings, adjusted the auger and repainted it and it worked perfect, but the snow hit before I could finish the job so I am ahead of it this year.
Just thought I would share the process with the group in case there are others about to do the same job.
First I made sure I had the right parts and assembly diagram.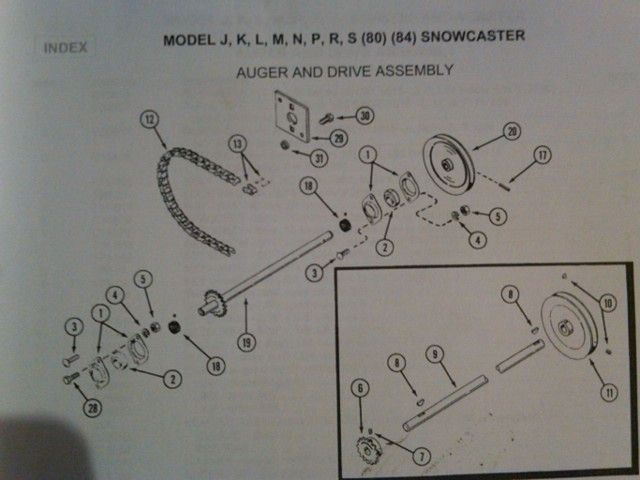 Next I backed out the set screw on the collars. The collars were rusted in place so it took a bit of work to loosen them so I could remove the shaft.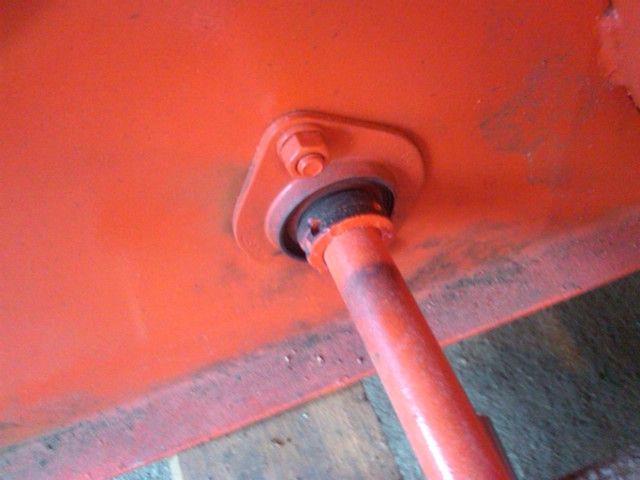 Then I removed the bearing keeper flanges. That was easy on the belt side but the sprocket side bolts were installed with the nut in towards the sprocket. I reversed them as you will see in the next photo.
Here you can see the sprocket side bearing installed with the bolts reversed. Not as pretty but much more servicable in my opinion.
I reinstalled the belt side bearing keeper flanges, bearing and then tighened up the collar.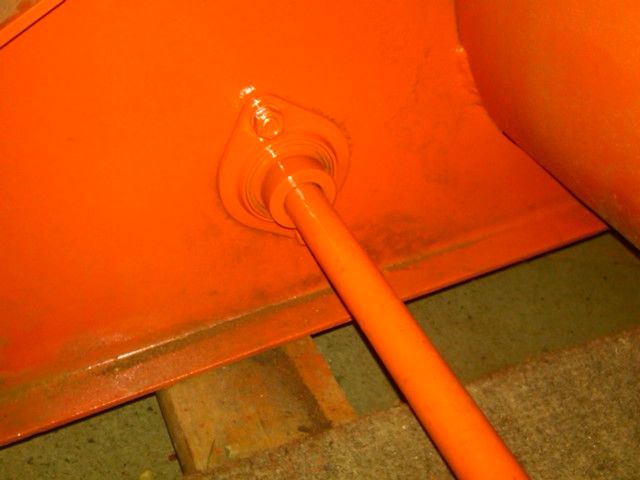 Not too hard of a job even for a small time guy like me. The worst part was getting the shaft out. Because the collars were rusted in place I had to hammer a bit and remove the chain, which will get replaced this year to complete the job.
I finished up with a bit of touch up paint on the shaft where I scuffed it during removal and redressed it a little with the grinder.
GoldenCove is ready for another winter! (once the leave removal season is over!)
:letitsnow: :letitsnow: :letitsnow: